Real-life performance
TOPER uses real-life takeoff performance data for all calculations ensuring high level of realism for your flight simulation experience.
User friendly interface
TOPER's user interface closely resembles that of the tool used by actual pilots, which makes it highly intuitive and easy to use.
Metric & Imperial units
With the support for both metric and imperial units TOPER is truly international.
World airports coverage
TOPER uses a database containing over 11,000 airports and 29,000 runways and intersections world wide.
TOPER is on-line
'toper-web' is a web based version allowing you to access it via any internet capable device such as your smart phone or a tablet. It is fully responsive and adapts to your device's screen.
Advanced calculations
Different flap settings, pressure altitude, outside air temperature, use of de-rates, air-conditioning, de-cing and surface winds all go into final result giving you the highest assumed temperature and appropriate V-speeds to perform a professional-like departure.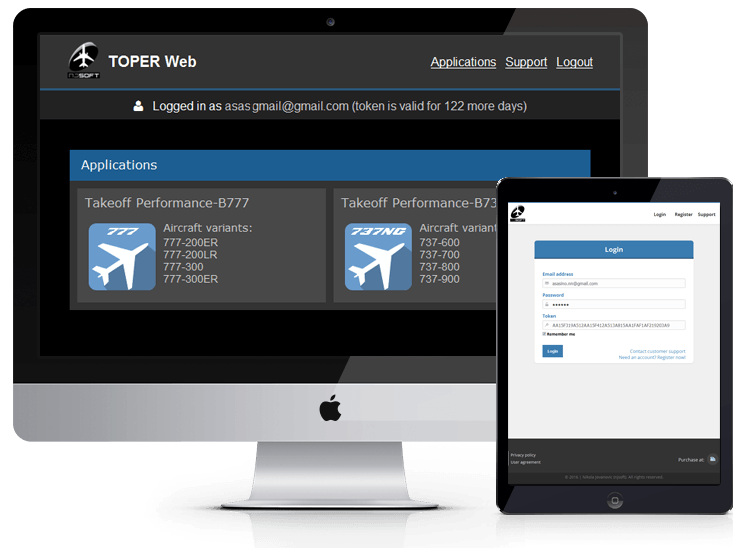 TOPER Web enables you to perform calculations from any device!
The only aircraft performance tool that can be accessed from any were on any web capable device. Subscribe now!